This is the ultimate guide to Wedding photographers in Melbourne.
And let me be clear about something:
This is NOT a lame "Best wedding photographer" predictions post.
Instead, you're going to see a list with a proven record of great photos that will be highly rewarded as best of the best.
Let's dive right in.
How to choose a wedding photographer
I am honest here, I get asked quite often if I could suggest any wedding photographer in Melbourne.
I hate to give single names and for a good reason.
One of the most beautiful things of us humans is that we all have different taste. Melbourne is also one of the most cosmopolitan cities in the world which means there is a market for many types of wedding.
I was recently in a 4 days Hindu wedding (not as a photographer) and it is indeed very different from a typical British style wedding, or Italian wedding or Greek wedding. This means that also different skills are needed.
And it's not only the cultural background, but it's also about the style that you have in mind. Some photographers may be more specialised in one or the other
Experience in wedding photography is as important as in any other photography style.
I do lots of travel photography. You miss the moment you miss the event. Wedding photography is very similar in that respect.
You need to know how to move, what comes next, how to interact with the people in the wedding, understand what is the best moment and what could be the next move and so many other things, a very stressful day.
And you do not want to do any mistake. This is the most memorable day for the bride and the groom, there is no backup day.
How much money should you spend on your photos?
If you have a wedding budget, my suggestion is to give priority to the photography side, this is what you will keep for your entire life.
You will probably forget about the food, maybe about the venue and possibly the car but still, after 40 years you will go back to your photos.
If you like immensely the style of a photographer, go for it. You will not regret it. Even if he/she is over your budget, make the extra effort. As in any job, usually, the price is dictated by the market, although rules are made to be broken.
Here below a full list of the photographers I like the most. It is indeed my personal choice, which is probably more from an artistic corner.
And yes, I am married too and after so many years, from time to time, I still look back to my wedding pictures.
I do like wedding photography but sometimes careers go to different paths, and mine is particularly driven by my love for travelling.
Building a local presence in Melbourne is very important as a wedding photographer; this requires more stability (that would be hard for me)
Wedding Photographer Melbourne – The top list
This article is a live post. I am sure I am not aware of all the wedding photographers in Melbourne and many new ones start on a monthly basis. Please add a comment in case you want to highlight any missing one with a remarkable portfolio.
The order of this list is not related to any ranking
Mark Dayman Photography
It's easy to start with Mark, winner of the Victoria Wedding Photographer 2018.
His photos are amazing and the post-processing technique (performed by graphic designer Nicki, Mark's wife) is really awesome.
A great package for a next to come family 😀
Bright Eyes Photography
Jayne McLean is the photographer of Bright Eyes. I love the blog side with the previous events and the virtual wedding photo book.
It's a fantastic introduction to your possible wedding day and an inspirational source too.
She is based in the Morning Peninsula, however, as you can read on her website, she is available also for a destination wedding.
Most impressive, she is the winner of the Victoria Wedding Photographer 2015
Love Katie + Sarah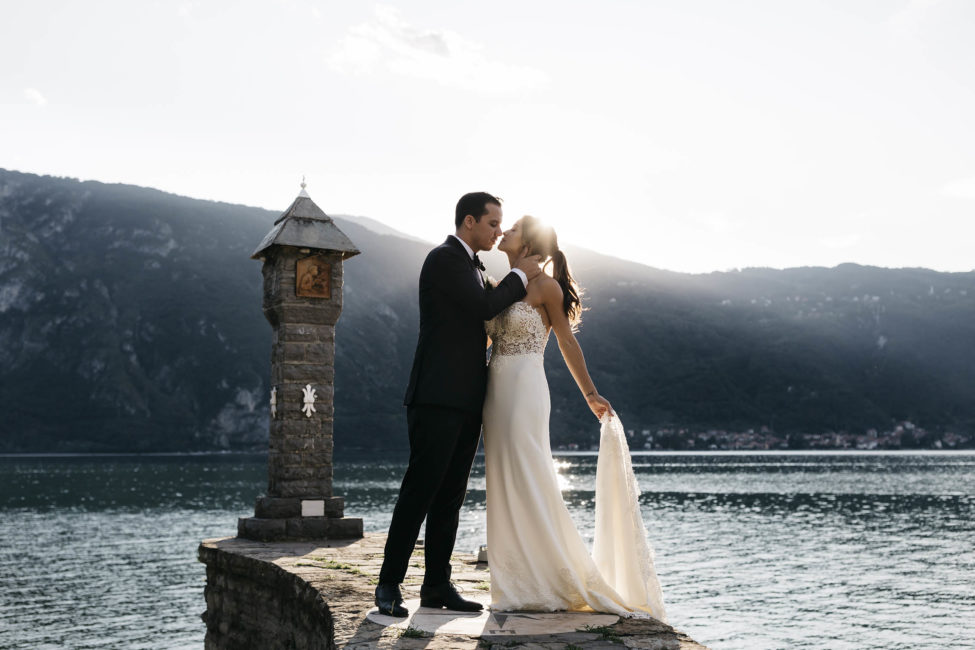 What a fantastic website Katie and Sarah have. This is the first thing that an engaged couple checks and it is most definitely a great work of lovely photos and amazing design.
The blog section is very extensive too. It gives a wide open view of the previous work in a journal format.
All the photos can be easily posted on Pinterest, as simple as a single click.
Social marketing is so important nowadays
On Three Photography & Cinematic
Another great photography studio.
The website is organised more like a blog than a portfolio website.
It's like leafing through a wedding magazine. Something to see even if you decided for another photographer
Darrin Collison Photography
I really like Darrin style.
Darrin blog is one of my favourites as well.
Some of the images are just unique (like the one above).
In one photo you can see love, direction, relationship, future; a picture that when you will look it back in 10 years will make you still smiling and dreaming.
Doux
It's about catching the moment. This is another of my favourite photo.
It definitely gives that sense of joy that you experience in a wedding.
This is a special day, although a very tiring one for the bride and the groom.
Communication is paramount and organising a photo like the one above is not that easy as it may look.
Great work from the Doux team.
The website is a bit blog a bit portfolio. The impressive gallery may be a bit slow with the initial download but very quick to go through after the first few seconds.
Epic Photography
Being inventive, having new ideas, new backgrounds, new scenes, something to remember.
Outstanding photos and blog.
This is most definitely a website to spend some time, reading, looking and going through the bribes tips.
Chris, the photographer behind EPIC is another very talented photographer in the Melbourne area.
White Chilli Photography
As I said previously I don't do Wedding Photography. I do like it a lot though. I admire how the wedding photographers can catch the moment, they have the eye to understand where and when to shoot.
Look at the photo above, is it about the couple and the happy eyes.
It's about the moment and I am pretty sure that looking back to this photo they will all have a big laugh again.
Great moment of the day
Mighty Vision
New ideas, lovely executions.
Chris of Mighty Vision is not new to a photography award, you can see his collection on the Mighty Vision Website. Some impressive images in the portfolio.
The blog is a bit outdated, have a look to the portfolio for an extensive view
Passion8 Photography
I really like the style of Andrew Harrison and his team of photographers.
They make any photo looking so natural and neat, not an easy task I can tell you.
Great control of composition, light and always able to catch the moment and the right place, like in the above image.
Iain and Joe – We tell love stories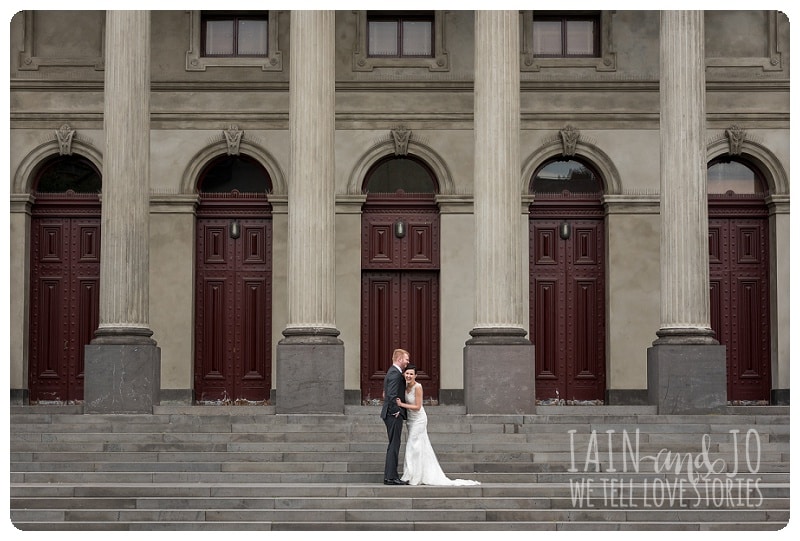 Iain and Jo are an awesome family team that provide a story of the wedding, thanks to the photography skills of Iain and the journalist past experience of Joe.
A great package that you can discover in the website blog, very well designed.
A Touch of Flash
15 years of experience, more than 800 weddings and always in the top 3 ABIA wedding photographers for the past 8 years….great work.
And if you look for new places for your photos, as the real estate agents say….location, location,location, …..well, look above and be surprised
Dezine by Mauro
Interesting photos from Dezine By Mauro.
I like the fact that they offer three styles of photography: Rendezvous, Avant Garde and Timeless.
I like also the blog side which gives suggestions on the wedding day. Some interesting posts that may help anyone planning this memorable day
Next step in selecting a wedding photographer in Melbourne?
Most probably, by now, you have an idea on the style of your photos. Or maybe you are even more confused after these list of great photographer and photo studios.
My suggestion is to start drilling down the top 5 you like the most and contact them directly.
We are all different and it's impossible for me to give any suggestion on any photographer in Melbourne.
Curious enough I did not select the photographer for my wedding. I married in Greece and it was all well organised by my future my mother in law. I just booked my flight and the party started. That was easy
We had the most famous photographer in town. He did a great job although his style probably did not match.
This is just to say that is better to have a talk, a conversation with the photographer and never be worried, or afraid, to ask. Nobody wants to have unhappy customers.
What to ask to a wedding photographer
Pose or not to pose? This is your choice. There is no right or wrong. Most of the photographers will be happy to do either, a few may be specialised in just one type. Ask the photographer a suggestion if you still want to make up your mind.
How many weddings of my style? If you have already a style in your mind, you can verify with the photographer what he/she has done in the past, check the portfolio or the blog. Sometime the website is not that updated and it's better to ask.
What makes your work better than the one of another photographer? This is a bit of a direct question however it will be interesting to hear the answers. Be open minded and just say that you are doing a final review for the selection of a photographer
What information do you need from me before the wedding day? This is another info you will need anyway. It will be interesting to compare the answers
Do you provide also the video side? It may be useful to have a unique source. Sure, the photographer may suggest you a videographer he has already worked together, which is great as well. It is suggested to have a media team that has already worked together in the past.
Packages and charges? Now comes an important question which is money related. You have identified your style, now you can select your package. Check also if there is any surcharge if the ceremony takes longer than planned or the package includes images before the wedding day
Prints and digital? Verify the cost of the albums, what is included and what is not, what can be the cost of the prints if you go over the package limit and if you do get the full size images (JPG files) as part of the deal. You may use them in future to print even more copies
What does the contract cover? This should include the deposit, liability insurance, cancellation policy etc
What photography gear do you have? I personally do not think this is an important question, great photos come from great photographer, not from great camera. Having a big camera does not mean doing better photography. Moreover, lenses are as important, or even more, than cameras. Are you familiar with the photography environment? Is it an information that will help you in your selection?
You may add in your list other specific question based on your needs.
Once you finish your meeting with the photographer you can have a coffee with your partner and have an open talk about your feeling on the connection with the photographer.
This is a very important step, maybe the most important one. The wedding day is a tiring one by itself and it's better to have a good connection with the photographer as well as any other person working for you in one of the most important day of your life.
Last suggestion
Be relaxed and be yourself and the photos will come out fantastic.
Even if the weather is not that great, be sure that a good photographer has always a plan B (see above some of the photos in the cold and rain).
And remember that you can't change what you can't change, especially in Melbourne where the weather is so unpredictable.